If you're on your government contracts journey, this program will help you get a clearer idea of what steps to follow. 
Before we dive into the steps to developing a government contract, it is necessary to emphasize the necessity to escape from the mindset of an employee. You have to build your own dreams. If you do not build your own dreams, someone else will hire you to build theirs. -Tony Gaskin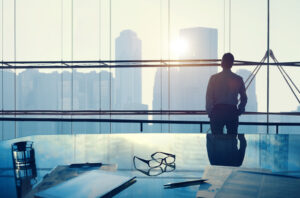 Most people mistakenly believe that they can build a multi-million dollar business for free. Some sort of a transaction has to happen for you to get your business off the ground. The business owner would have to bear the expenses of overhead fees, taxes, documentation fees, etc. Most small business owners do not realize the importance of spending money to earn money. Money is a currency, so it has to flow. You need to release money in order to receive money. Believing that you can figure things out on your own or believing that you don't need to pay someone else to show you how to do something, taking the long route to a more profitable business can make you go broke. Therefore you need to understand the importance or the power of some investments to grow your business faster and have a higher profit margin. This investment or sacrifice could be monetary or something else like time. 
What will be shared here is a proven strategy to get results within 3 months or less. First, you need to be in the right mindset because energy is everything. Energy attracts what you're going to get. If your mindset is to do less to get a lot, the result you're going to get is poor. Once you have the right mindset, you need to apply a simple 3 step strategy. 
Lay the Business Foundation
The business foundation is going to be key.  Most people assume you first need a business license or a service. But first, you need to have your things in order. This would include paperwork, business license, operations agreement, doing your bylaws, figuring out whether to use business taxes or personal taxes, if you're going to use a virtual office or your home address, etc. If you want the results, you need bad enough you need to figure these things out no matter the trouble you have to go through because they are necessary to get this type of money. You cannot build a house without foundation. This is why the foundation is key to building a sustainable business and getting a government contract. Otherwise, you have to go back and redo these things that you skipped the first time. In order to grow your business and attract funding opportunities, attract venture capitalists, and potential buyers down the line, you have to have a good foundation in place. This foundation helps you to sell to the government and make money even when you are sleeping. If it is only you doing everything, you might feel underpaid and overworked, and you have a limit to what you can achieve. Government contracts put you in a place where you can stretch and grow and strategically develop and make partnerships.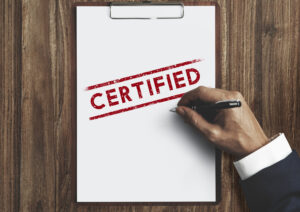 The second thing is certification. You can do business with the government with or without certification. However, having certifications in the socio-economic disadvantages allows you to get your golden ticket to the front of the line. This socio-economic disadvantage could be being black, brown, Hispanic, African American, Asian, LGBT owned, disabled owned, or of any other minority groups. You must submit your business certification as a minority or a disadvantaged business. There is an official application process to gain and submit this certification. Certification opens you up to a vast sea of opportunities. It allows you to take part in multi-million contracting opportunities if you can provide their required service and be a part of projects specifically aimed at socio-economically disadvantaged groups.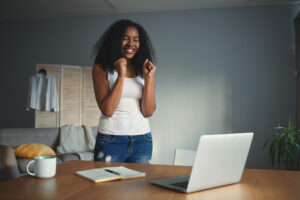 The third step is to bid on opportunities. Once you have completed steps one and two, you must keep repeating step three. There are a vast number of opportunities on the city, state, and federal level agencies every single day. What you have to do is recognize the opportunity and respond. Submitting your response is basically submitting your proposal. The project will mention the services expected, and you have to submit a proposal on the services you can provide them with the money they provide. It is important to have your documentation ready, so you can seize the opportunity the moment it is available without spending more time getting them prepared. 
If you keep googling for opportunities and steps to prepare to get results for free, you will not achieve anything. This is why you need to get the consultation you need and have the right mindset to attract what you desire. 
To take part in this program, you have to submit your application and schedule a call with Karwanna D's team, as they do not work with everyone. This will help them decide if they can provide you with the needed help and the exact type of help you require. Without understanding this, they cannot decide how much to charge you exactly. The link to access us is trilliondollargovernmentcontracts.com. 
You can either try the free but extremely slow method with no guarantee through googling and trying to figure it out on your own, or you can do it the fast way with proper guidance. This business model is a flow business which means there is going to be so much money if you are doing the work, landing these contracts, and taking action. If you do what is necessary, there will be so much revenue flowing through your business on a regular, consistent basis. That allows you to have regular, sustainable income, regular paying customers and monthly invoicing. They can show you how to achieve this, but you must be willing to take action. Sometimes you need to have your back up against the wall to be serious and do what needs to be done properly. If you need to work 75% less and earn 200% more, these are the steps you need to follow. 
Karwanna D is a government contract strategist who helps women and minority small business owners to build profitable businesses faster by learning how to grow their businesses and landing the US government as a client. Hear more about landing your first government contract here! To plan your venture into government contracting, apply for a strategy call at TrillionDollarGovernmentContracts.com