Most small business owners have a particularly hard time getting UNSTUCK! Break free from the traditional 9-5 and land yourself MILLION-DOLLAR contracts from the government.
Karwanna D is a certified business coach and mentor who uses the Trillion Dollar Secret to help you land government contracts as a small business in just 6-12 months. Her mentorship is not your average business dealing, it is a transformational process. She makes a greater impact on the lives of her clients by making them recognize their own value and teaching them more about their own expertise and how much they are leaving on the table as a small business. It is a strategy of recapturing all the available revenue while doubling, tripling, and quadrupling their results in business. She is ready to make a lasting impact on your small business through her mentoring methods. 
First things first, you need to believe in yourself and the power that your business holds. As the scripture says, 
"But remember that it is the LORD your God who gives you the power to gain wealth, in order to confirm His covenant that He swore to your fathers even to this day."
-Deuteronomy 8:18
Let's get into what's in it for you!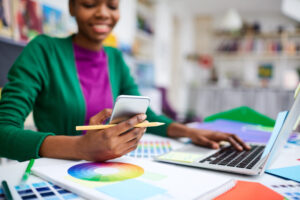 Your business is a very powerful tool that can help you generate that wealth. But the problem is that most small business owners don't even know the power they hold. They are unaware that they can turn their business into a pool of wealth. This is one of the reasons that you see so many struggling entrepreneurs out there. They just don't know the basics that can help you convert your small business into this valuable opportunity. 
Let's face it, most high-performing entrepreneurs are already making 6-figures in their business. When it comes to government contracting, every small business owner who is doing government contracting will at least add an additional six figures to their business. It all starts with knowing the how-to, or the basic blueprint to government contracting.
Whether you are an entrepreneur just getting started out, or if you have a little bit of experience in the business world, you will benefit from learning about the tips and tricks that are going to MULTIPLY your income in mere months!
Long story short, government contracting is going to bring you reliable clients and a steady source of income that will secure your future.
Does this sound too good to be true?
It's all a numbers game. So here are some numbers that will show you what you are missing out on. Let's say that you are currently earning $80,000 in annual revenue. You actually have the potential to earn a MILLION dollars in the next year or two years when it comes to government contracting. Quite simply, you are leaving $920,000 on the table by not looking into this opportunity. If you have a plan that you can execute to build a million-dollar business in the next 12-24 months, your best bet is to get started on making that dream a reality!
Money Doesn't Grow on Trees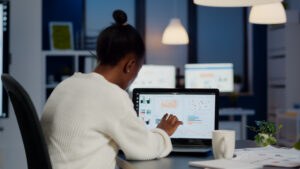 What you need to understand is that money doesn't have to physically come out of your pocket for you to lose money. You can lose money that you were owed, or you can lose out on opportunities that could have brought you a huge profit. Either way, you're missing out. 
A couple of years ago I was also struggling to see an improvement in my small business while working long hours and missing out on personal commitments. I had to learn the hard way that money doesn't just grow on trees. But, government contracting comes pretty close to that because this is an income that you are entitled to. 
Every single year the government is on the lookout to award contracts to small business owners like yourself, and every single year, they are adding more money to that pile. 
Now that you know just how much $$$ the government is putting out there, are you ready to land your first government contract?
How do you get started?
Well, it all starts with what you are ready to bring to the table. You have to be that type of business owner who's ready and execute the work and eliminate all excuses about what you don't have and can't do. There's a lot of money on the table for you so you really do not have time to run around and be uncertain. 
If you're unsure if there are contracting opportunities for your business, don't worry. There are literally contracting opportunities for EVERYBODY. You only need to think outside the box, be open-minded, and strategic, and actually learn how to position yourself for the opportunities that are out there.
The number one reason that most small business owners forget is that their success depends on how they adapt to changing business trends and available opportunities. Take your business to the next level and learn how to have consistent and regular paying clients. 
There's a multitude of agencies in your city that are looking for work! They are around to pay you good money for your services. Those days of chasing after customers are finally going to be behind you now that you know the secret about the $$$ you're leaving out on the table.
This could be the GAMECHANGER that you've been waiting for! How can you take your business and create wealth for yourself and your family? Watch this video for more on positioning your business to grab onto these opportunities, https://www.youtube.com/watch?v=G9SKCcX6A4M&t=573s. You can book a call with us to personally talk to me, Karwanna D about your business goals and ambitions to take on government contracting here.